Cryptocurrency has been on everyone's radar and is admittedly the new talk of the town. Even though investing, by definition, is a risky business but its highly profitable nature keeps the ball rolling in its favor. And crypto has got everyone investing, including the richest to your average joe.
Despite its wild volatility, it's considered a promising asset in your portfolio. The dramatic and record highs in crypto value keep the investment coming, but these assets are also vulnerable to sudden lows. This rapid dynamic makes it possible for anyone to get filthy rich by making crypto moves.
8 Drastic Ways Crypto Can Standout As A Long-Term Investment
1. Cryptocurrency And Long-Term Investment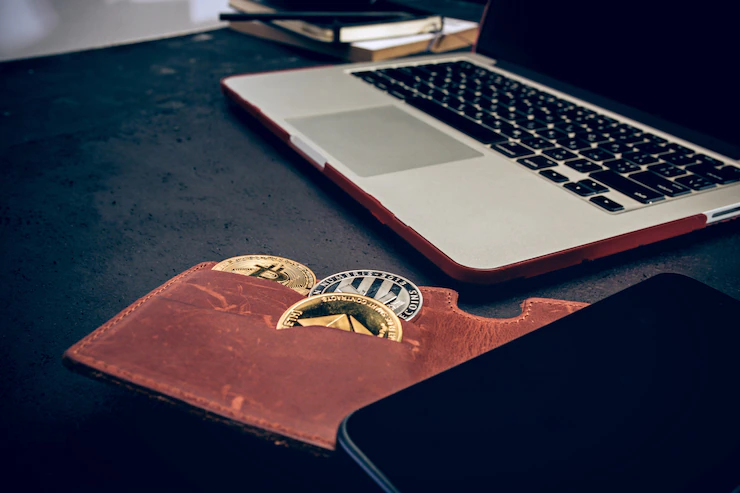 Crypto may seem like the ideal asset for getting rich quickly by buying low and selling high to an untrained eye. But seasoned experts know that you can't make a fortune overnight as it requires thorough planning, a disciplined approach, and tons of effort.
Albeit it's a relatively new asset class, it has already proven its worth as an excellent long-term investment. Since their inception, currencies such as Bitcoin and Ethereum have significantly appreciated their value. Thanks to crypto, all the early investors are considerably wealthier today than they were before.
Navigating the crypto market can be intimidating, especially for first-timers. With all kinds of new coins popping up now and then, you might have one question lingering in the back of your mind: Where can I buy cryptocurrency?
But no need to look further, as currency.com is the best beginner-friendly platform where you can instantly buy yourself your desired cryptocurrency via fast, safe, and easy transactions. The hassle-free and flexible transactions with a transparent fee policy are simply the cherry on top, making it the perfect platform for any beginner.
2. The Benefits Of Long-Term Crypto-Investment:
Cryptocurrency is the fastest-growing technology. It has seen tremendous growth and popularity in the last year, and this year will be no different. The crypto boom allowed anyone with a smartphone to trade and invest in cryptocurrency with apps like Robinhood.
Many banks already have their teams specializing in crypto and actively seek solutions to integrate blockchain technology into their financial services. 
Protego Trust Bank is an example of a digital asset bank born with the purpose of enabling safe entry for institutions in this new era of digital assets.
The high adoption trend for cryptocurrency provides the perfect opportunity for anyone looking to invest. Take advantage of the growth rate and strike the iron while hot. In this article, we will be looking at the benefits of long-term crypto-investing.
3. Long-Term Investment Keeps Volatility At Bay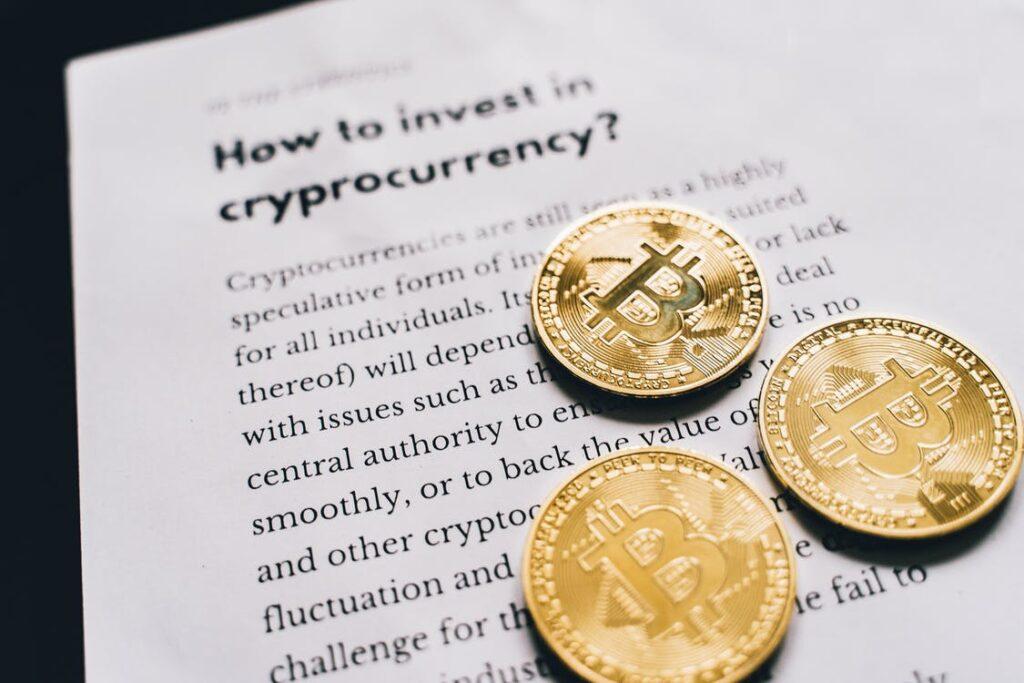 You already know that crypto is a volatile asset with rapid fluctuations that causes its value to rise and plunge in quick succession.
However, there's one thing that investors can do to manage the volatility, and that's going for long-term investment. For instance, the bitcoin prices tanked by 50% since their peak in November, whereas Ethereum fell by 10% in a single week. At the same time, both are also considered the best-performing assets in the industry.
4. Buy Low And Sell High
The recent bitcoin price tank is a textbook example of an opportunity in disguise. Bitcoin's value is 50% off its record high as it experienced over six withdrawals.
After each setback, it's gone on to gain ground. Many seem to believe that the price will continue to fall as a similar event occurred last year when BTC was hovering around $29,000, but the reality is that the market is unpredictable, and no one can guess how things will unfold.
Furthermore, trading on dips of more than 30% has been a great long-term strategy that has provided excellent returns historically.
5. Excellent Returns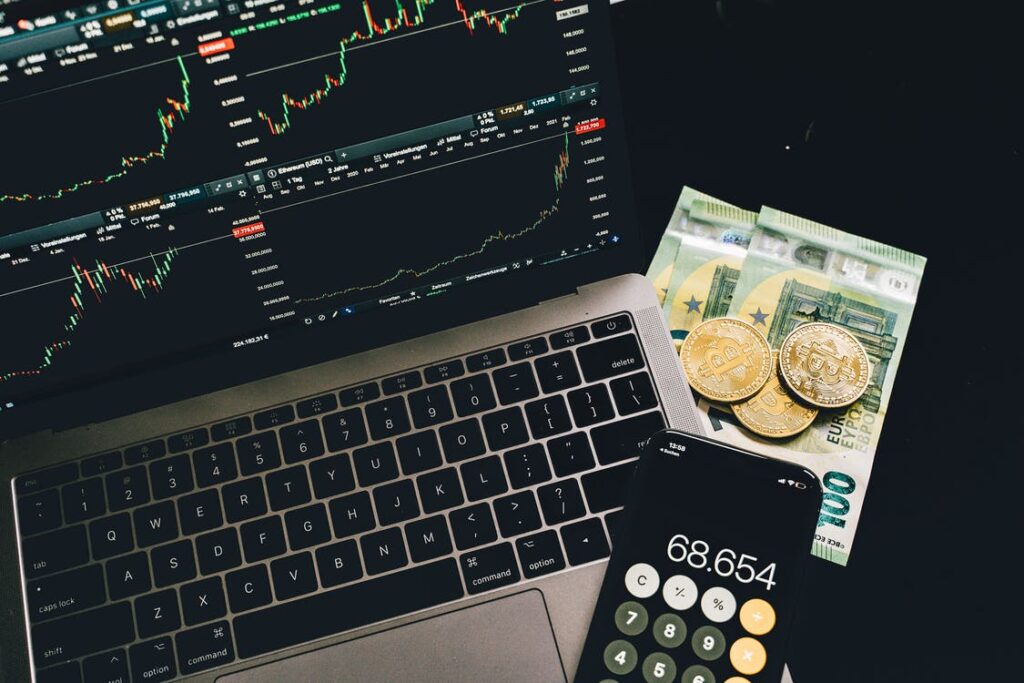 The earliest investors for any new endeavor stand to gain the most from its eventual success. This is true for crypto, as everyone who invested in bitcoin has since raked in tons of profit in its early days.
Volatility has always accompanied the introduction of new technology. We shouldn't be surprised by the volatility of Bitcoin and other crypto assets, which, like Amazon and Apple, have seen wild and erratic price fluctuations in the early years of trading.
In 2021, the global market for digital money was estimated to be worth $1.49 billion, and by 2030, it is anticipated to be worth over $4.94 billion.
Consequently, if this forecast comes true and you want to make it big with your crypto investment, you should go for it and hold for the long term. Start early, reap excellent returns, and join others in the community who have already done so.
6. Rapid Technological Advances In Crypto
Cryptocurrency experts are constantly developing new features and applications for various digital currencies. A smart contract, such as one built on Ethereum, is triggered when specific predetermined criteria are met.
There is a direct correlation between the value of a digital currency's uses in the real world and the benefits you may expect from investing in it. To get the most out of your investment, you should take advantage of the improved functionality that comes with time.
7. Long Term Asset Allocation
Investing in crypto has the added benefit of providing investors with access to a wealth of data through the blockchain. Put only the amount of money you can afford to lose – in other words, not all your savings.
A safe bet is to have 5% of your assets in a high-risk investment like bitcoin or another cryptocurrency. It may make sense for confident investors to invest even more in crypto. Generally, holding onto your assets for the long term is a foolproof recipe for success.
8. Crypto Appeals To A More Diverse Set Of Investors
The growing accessibility of crypto appeals to investors who have traditionally struggled to build long-term wealth; this includes POC, women, and people from low-income households. Furthermore, a much younger audience has a keen interest in digital currencies.
Compared to stockholders, who average 47, crypto traders are substantially younger at 38 years old. That's why the technology is predicted to progress in the future, resulting in a more excellent value for crypto. Besides their growth potential, young people are known for their ability to draw large audiences.
Due to the impact of young people, you can predict a wider adoption of crypto. As a result, long-term crypto investors will reap more rewards.
Crypto has attracted many investors and dealers, not just the young and hip. Regarding cryptocurrency trading, women make up 41% of investors, compared to 38% of stock investors. Having a more comprehensive range of options makes crypto more widely accepted. And as a result, it increases its value.
9. Crypto Is Free From Inflation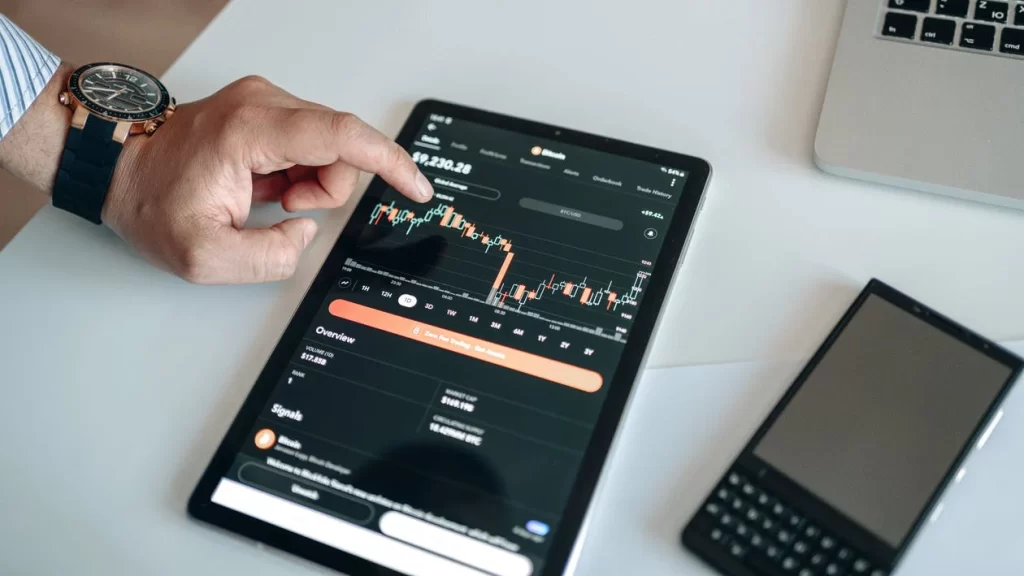 Fiat currencies have the drawback of being prone to inflation. long-term investments such as stocks and bonds, for example, may also see a decline in value due to the current economic downturn.
Investing in high-performing cryptos, such as Bitcoin or Ethereum, may help you withstand the effects of rising prices. Why?
Whether crypto coins can serve as an inflation hedge has generated a lot of discussions over the years. A financial asset must be a physical asset to serve as an inflation hedge.
Final Words
Are you looking to invest in crypto for the long term? Then it's of paramount importance to have a strategy before investing. Plus, choose your currencies wisely and only put in the amount you can safely part with. If there's one rule to follow, it's never put all your eggs into one basket with crypto.
As crypto is a highly volatile asset, things won't always go your way, and it doesn't take that long for things to go south, so always be prepared for the worst. This approach allows you to ride out the risk and hold onto the asset for the long haul.
Make sure you invest in cryptocurrencies with excellent track records and the largest market capitalizations and beware of the inherent risks of crypto investments. Lastly, investing in cryptocurrency is best done over the long term, as seen from the benefits discussed above.
Read Also:
Sumona
Sumona is a persona, having a colossal interest in writing blogs and other jones of calligraphies. In terms of her professional commitments, she carries out sharing sentient blogs by maintaining top-to-toe SEO aspects. Follow her contributions in RSLOnline and SocialMediaMagazine